Our signature programs give leaders and influencers practical skills to help them knock fear on its head and start delivering.
All these programs can be delivered in person, either on your premises or at an external venue of your choice: or virtually through a series of facilitated Zoom sessions.
If you feel a program doesn't quite meet your needs, or if you want something a bit different, please contact us to chat about customisation.
We're not here to tell you the basics of leadership. This program is solutions focused and provides the leaders within your business with an opportunity to step back and challenge their thinking. It delivers sustainable and measurable change to align teams and support the growth of your business.
Challenging the stigma of mental health, the personal and group guidance we offer in Gutsy Self will challenge organisational norms and shrinking beliefs.
Gutsy Self is suitable for anyone: leader, team member or teams who are looking to improve the quality of their professional lives.
Suitable for anyone who doesn't want to be walked all over and deliver nothing.
Practical skills to get your message across clearly, persuasively and constructively, negotiate with the best of them and come to mutually beneficial agreements.
Our flagship Gutsy Pitching program guides and supports professionals to build the confidence and capability they need when pitching for new business. We'll show you how to develop the physical leadership skills to connect with any audience, to display a commanding presence and to compel the hearts and minds of your audience.
For the high-stakes communicators, who need to creatively and persuasively present their case, or for those who are just plain terrified of getting up and speaking in front of a group.
The guidance will begin from your very first introduction and you'll leave a different presenter than you came.
Guaranteed.
Building on from where Gutsy Presenting left off, we'll focus on the art of stagecraft and the use of emotion to lift your presentations from effective to inspirational.
Walk away with the ability to take charge of and positively influence your audience.
Not your average leadership program. Designed for those who really want to be courageous, to create great teams and enviable cultures. This gets to the guts of leadership and tackles the areas most leaders struggle with and often avoid.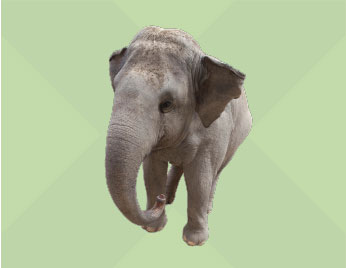 Executive Team Intervention
A program sought after by board members, CEOs and executives for its ability to quickly create a powerful and cohesive executive team. Delivered by our Directors whose experience allows them to command the respect of the group and tactfully deliver insight and challenge.
You know your people and what works best for your business. All our programs can be completely customised to suit your needs.
Speak to us for more details and our full range of programs.
"I cannot speak highly enough of the experience. The sessions were candid and direct, and afforded the opportunity to be self-reflective. Tactician's style challenges you in a positive and constructive manner."
Client Manager
Professional Services
I really enjoyed the session and felt empowered today to test a few techniques in my team meeting.
Caroline B, Qld Govt
"The difference in the way I approached my work after a handful of sessions with my Tactician is a credit to his skills and insight."
My Personal Tactician Member
ANZ Community Business
"The Gutsy Pitching program was fantastic. The theory was helpful to reframe how I thought about pitching, and the practice sessions were fantastic at helping me to refine the art of pitching. The masterclass helped me to notice ways to improve all the small elements from the way I spoke to my presence in the room."
Luke Freeman
Macquarie Incubator
Tactician's Leadership & Culture program is one of the most interesting training programs I have ever been through.  It has given me tools to become more effective in every area of life whilst reducing stress and improving relationships across the board.  I would recommend it to any company that understands the value of good culture in an organisation!"
Ben Holt
Greenline
"I would highly recommend the Gutsy Culture program, it takes all the fluff and bubble out of "culture". As a team we've got a much tighter grip on what a great team culture really looks like and are on the right track now to implementing some actionable steps. I've personally gained a lot out of the program; the direct feedback received from the surveys and the A-grade coaching has really helped me. I've also seen our team grow a lot under this program, everyone is pulling towards a common goal and taking on more leadership responsibilities. An accurate measure for me if a coaching program is worth it, is how the team responds, and the response has been fantastic! Thanks again."
Tony Cartwright
Utemaster
"I am always one to be a little nervous and hesitant from that coming into situations and workshops where I have to open up and expose myself. Even if was still a little shaken from pushing myself, I felt so much better off for facing that fear and a lot more confident in myself, not just pitching."
Senior Manager
FDC Construction and Fitout
"Rod's mastery of the art of presenting was evident both in the delivery of the workshop and tactful tutelage of participants."
Senior Leader
Queensland Government
"I found the Gutsy Presenting program both challenging in terms of looking within and how I communicate (the video doesn't lie) and rewarding in terms of my learnings."
Senior Project Manager
Queensland Government
"I just wanted to share how much of an impact the program had on me. It really was probably the most impressionable professional development course I have done, and I have your techniques constantly on my mind."
Senior Manager
Queensland Government
"I had the pleasure of engaging in a coaching relationship over the past 12 months and cannot speak highly enough of the experience. The sessions were candid and direct whilst at the same time afforded the opportunity to be self-reflective, my Tactician's style challenges you in a positive and constructive manner."
Client Manager
Professional Services